Dalle Consulting
Consulting company
for the agricultural and energy transition

Dalle Consulting is a consulting company based in Andorra la Vella that provides services internationally, particularly in France, Spain and Andorra.

We are experts in the fields of agricultural and energy transition. Our team of engineers can audit and advise companies, farms and territories to help them become more resilient to climate and societal changes. We support project owners who want to carry out profitable projects to improve their carbon footprint by putting them in touch with innovative companies.
Finally, our expertise allows us to manage your agricultural and forestry assets according to your specifications.
Some data on our activity
Antoine Dalle · Founder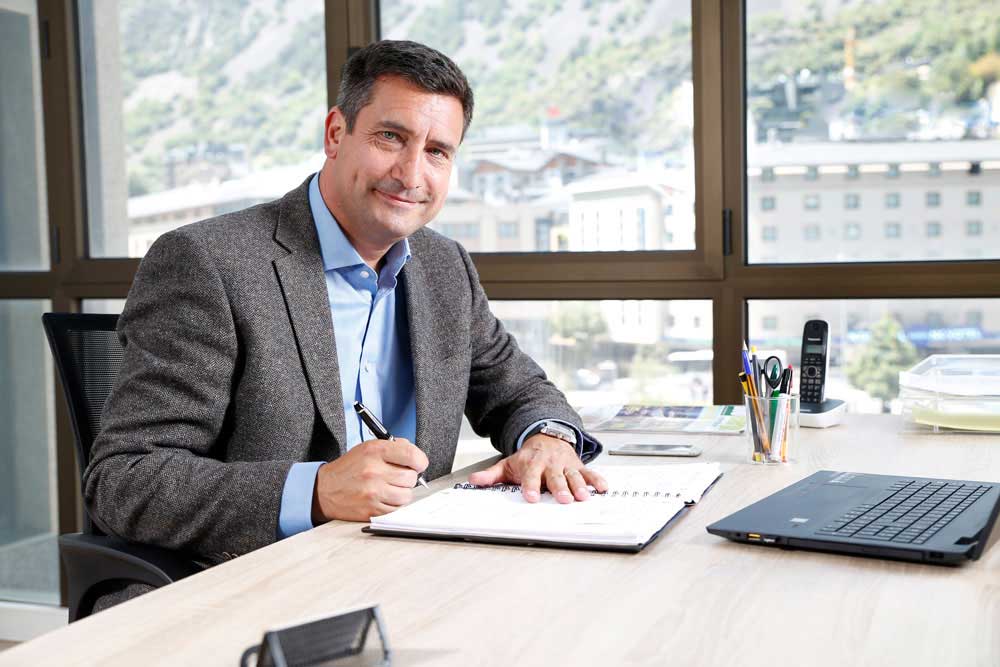 As a resilient farmer, it was natural for me to start producing and marketing wood energy over 15 years ago. As an entrepreneur with extensive experience in agricultural and forestry consultancy, I am happy to contribute, together with the entire Dalle Consulting team, to the agricultural, energy and economic transformation of the territories in which we operate.
A complete offer for all your projects
Environmental sustainability

Before starting a project, we analyse its relevance to the ecological transition.

Linking up

We put in touch with the potential actors of the project to facilitate its implementation.
Technical and economic feasibility

We analyse the technical and economic viability of the project before validating its implementation.

Project monitoring

We can ensure monitoring of the project during its exploitation phase at the request of the customer.
We benefit from many years of experience in advising managers, entrepreneurs and territories.
Our main mission is to help them make the best decisions for their projects.