Grants assistance

National and local grants
2015 : COP21 and Paris agreements
0
%
2020 : The European GreenDeal
0
%
2020 : French Recovery Plan
0
%
During the COP21 In 2015, the Paris agreements aimed at limiting global warming, were approved by 195 member states of the United Nations out of 197. The objective of keeping it below 2°C in 2100 compared to the pre-industrial era was then implemented by all participating countries.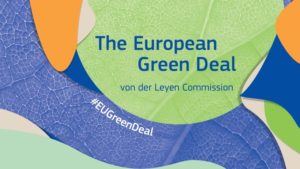 Since these milestones, many financial aids have been decided by EU countries to reach the objectives set. In France, the Recovery Plan was implemented at the end of 2020 and offers major investments.
Thanks to privileged contacts, a unique experience and knowledge of the players in the energy transition, we are able to support all project leaders.
To do that, we follow 3 steps:
1- Study of the project characteristics

2- Selection of relevant grants for the project

3- Implementation of procedures for the project leader with the corresponding funds
This process aims to get you essential financial help without wasting precious time to understand a complex environment and carrying out administrative procedures.